52 dishes (plus some drinks) from dining around New Orleans in 2018. Try them in 2019.
BY IAN MCNULTY | DEC 19, 2018
​Debris fries at Porch & Patio, 512 Williams Blvd. - Simple and highly satisfying bar food, a generous heap of roast beef over fries, at the kind of modern-casual spot Kenner has long needed.
At Porch & Patio, the beer garden trend takes root in Kenner.
BY IAN MCNULTY | JUL 23, 2018​
As beer gardens crop up around New Orleans, the new Porch & Patio Wine and Beer Garden feels like a transplant from another bed.
Its building is made from the ancient cypress bones of a historic railroad depot. From the screened porch, you can look over your beer to see both passing trains and a storybook castle. The debris fries are mounded with enough roast beef to fill several po-boys.
And still, the most notable fact about Porch & Patio is that it's in Kenner....
Where to Watch College Football and NFL in New Orleans.
BY NORA McGUNNINGLE & BETH D'ADDONO | SEP 4, 2018
Locals watched this spot in Kenner by Rivertown take shape over the past year or so, keen to have a beer and wine garden in these parts. Porch and Patio opened to large crowds out the box, thanks to its hefty selection of beer and wine on tap and very decent bar food — debris fries are a fave, along with tacos and Dagwood-sized sandwiches. A bank of TVs around the bar promises lively game coverage, and drink and food specials are a given.
​
Kenner Finally Has a Wine and Beer Garden To Call Its Own.
BY STEPHANIE CARTER | JUL 23, 2018
Porch and Patio, a family-friendly wine and beer garden with 30 draft beers, wines on tap, snacks, and a pet-friendly patio, just opened in Kenner near Rivertown.
Ian McNulty reports that Porch and Patio's menu includes sandwiches, tacos, salads, and bar food like debris fries covered in "a mix of roast beef particles and big, meaty chunks covered in gravy."
He also reports that the interior has lots of new and old wood, including a long cypress bar. The building once housed August Cristina Bros. produce company and the owners have included artifacts, like branded burlap sacks, from that business in the decor. And, of course, Porch and Patio has plenty of outdoor seating.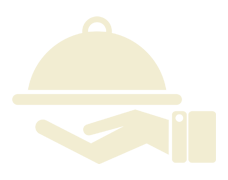 512 Williams Blvd, Kenner • 504-282-9113​