Porch Pounder
Makers Mark, simple syrup, soda and mint leaves.
Train Track Old Fashioned
Bulleit Bourbon, simple syrup, Hella bitters, filthy black cherry and orange peel garnish.
Shoo Fly
Bulleit Bourbon, Gosling Ginger Beer, lemon juice, simple syrup, bitters, orange and mint garnish.
Made Ya Look
Bacardi Rum, Malibu, pineapple juice, orange juice and a nutmeg sprinkle.
Patio Mule
Ketel One Vodka, Gosling Ginger Beer and lime juice.
Hurricane Porch Party
Traditional New Orleans cocktail featuring Captain Morgan White Rum.
Dory
Tito's Vodka, orange liqueur, triple sec, lemon juice and a splash of blue curacao.
Loose Caboose
Don Julio Blanco, cranberry juice, lemonade, grenadine and lime garnish.
​
by the glass / by the bottle
WHITES
J Wine Pinot Gris
Estancia Chardonnay
Nobilo Sauvignon Blanc
ROSÉ
Chloe Rosé

REDS
Imagery Pinot Noir
Diseno Malbec
Concannon Cabernet Sauvignon
Josh Merlot
Simi Cabernet Sauvignon
SPARKLING
Lamarca Prosecco
Chandon Brut
by the glass / by the bottle
WHITES
Custard Chardonnay
Old Soul Chardonnay
Edna Valley Sauvignon Blanc
ROSÉ
Rosehaven Rosé
Notorious Pink Grenache
REDS
Josh Merlot
Stemmari Nero D' Avola
Crusher Petite Syrah
19 Crimes Red Blend
Apothic Red Blend
Mad Genius Red Blend
Jelu Malbec
Louis St. Martini Cabernet Sauvignon
Simple Life Cabernet Sauvignon
B. Side Pinot Noir
Abita Amber
Abita Seasonal
Angry Orchard Rose
Blue Moon
Bud Light
Brut IPA
Dixie Lager
Dos Equis
Fat Tire
Gleason IPA
Juicifer
Bright Side
Old Mad Joy
Guinness
McUltra
Miller Lite
Dragon's Milk
NOLA Blonde
NOLA Muses
Attacus Atlus
Canebrake
Reve Coffee Stout
Slack Water
Royal Tea
Cold Snap
Shocktop
Stella Artois
Holly Roller IPA
Yuengling Lager
Voodoo Ranger
​
4.5
5%
5.4%
4.2%
6.2%
4.5%
4.2%
5.2%
5.8%
6%
6.7%
6.7%
4.2%
4.2%
4.2%
11%
5%
4.4%
9%
5%
7.2%
5.3%
5.2%
5.3%
5.2%
5%
6.3%
4.5%
7.5%
​
TRY OUR NEW CRAFT BEER FLIGHTS!
$12
U PICK 'EM | Any 4 Draught Beers​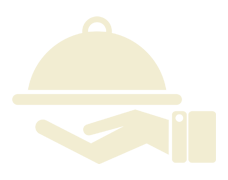 512 Williams Blvd, Kenner • 504-282-9113​